BAALBECK & RAYAK Highlights, on Sat, Aug 06, 2022 with DALE CORAZON – LEBANON EXPLORERS
August 6, 2022 @ 7:30 am

-

5:00 pm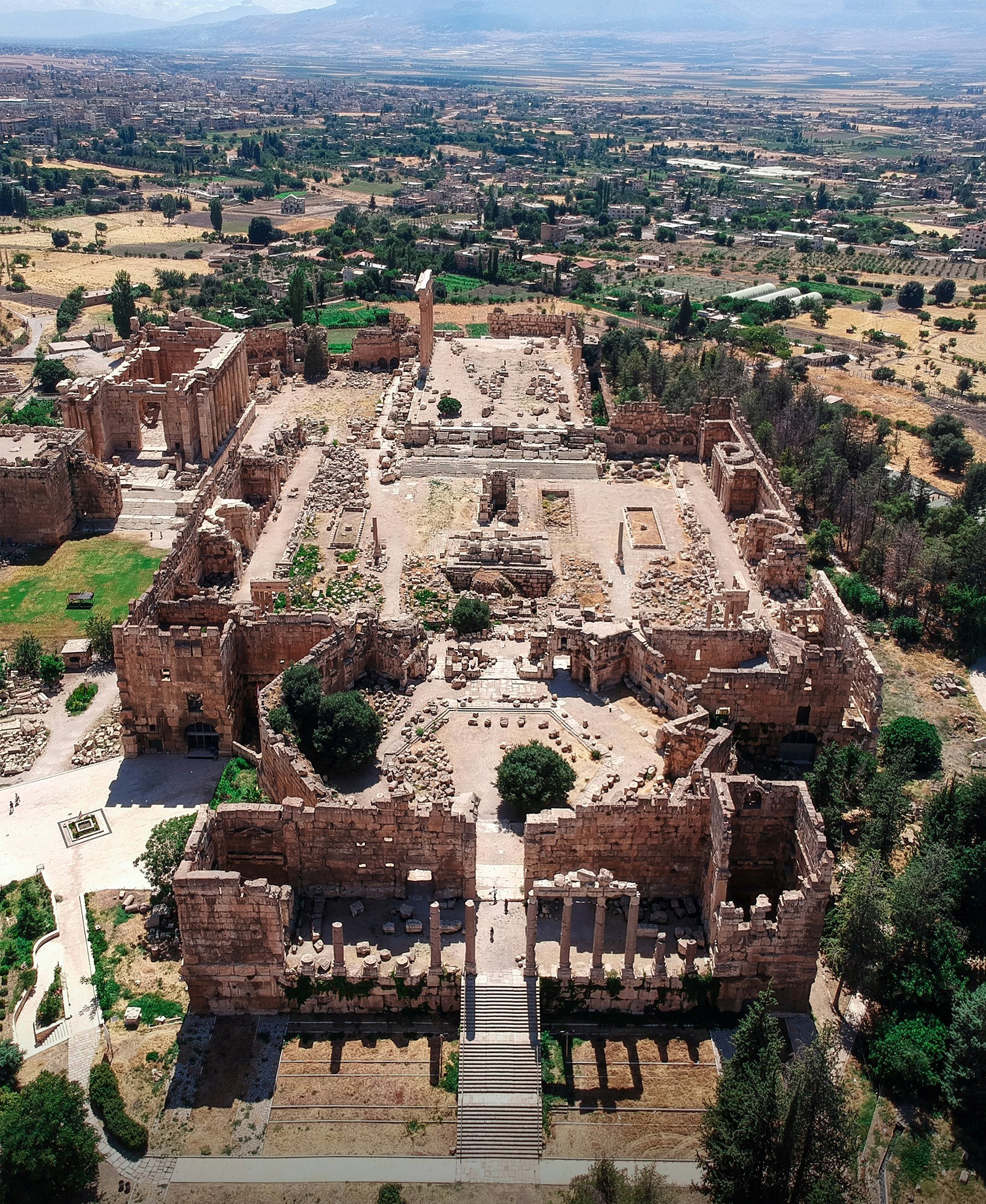 Tour & Wine Tasting at BEKAA with Dale Corazon – Lebanon Explorers in collaboration with Wonders of Leb. tours!!!
New Destination
TOUR LOCATION : Baalbek- Rayak / Bekaa region.
============== 1170 meters above sea level. 67 km from Beirut.
WHEN : Saturday, Aug 06, 2022
=====
ENCOUNTER PLACE : Saint Abda Church parking facing the New-bridge,
=============== Jal El Dib @ 7:30 AM
Driving directions to Saint Abda Church: https://www.google.com/maps/place/Saint+Abda+Church+-+Jal+El+Dib
Or Martyrs Square at Al-Nahar Bldg., Beirut Downtown @ 7:45 AM
FEES:
====
350,000 LL/person or 12 $ including transport, professional guides, and pictures.
Children 18 years old and younger will have a discount of 10%. (320,000 LL/person)
Groups of 5 and plus get a discount of 10%/person (320,000 LL/person)
Optional transportation by your own vehicle 250.000 LL/person
There is a 20,000LL Extra Entrance fee to the Temple and an extra fee of 50,000 LL for the wine tasting.
Cancellations with less than 24 hours' notice will be charged in the full amount.
DESCRIPTION OF THE EVENT:
=========================
Dear explorers,
Today our trip is towards the Bekaa valley, to northern and central Bekaa.
We start with the infamous Baalbek UNESCO heritage site, hosting three ancient temples: Venus, Jupiter, and Bacchus.
The temple of Bacchus is one of the best-preserved Roman temples in the world. The whole complex was initially Phoenician, but with many layers of civilizations, the roman temples are the main seen ruins of the site.
After a guided tour inside the complex, we will see Hajar al Hibla in Baalbek, one of the biggest monoliths in the world, and visit the beautiful shrine of Sitt Khawla, the great-granddaughter of Prophet Mohammed, and daughter of Imam Hussein.
Then we will head to Rayak for wine tasting at the great Chateau Rayak, a family boutique winery, with high-quality local wines. After a guided tour inside the winery, you will taste different types of wine by filling the glass straight from the barrel.
Through this visit, we aim at supporting sustainable tourism in Lebanon.
A visit to the picturesque Rayak station will follow, throwing us back to the French mandate era.
(Green Rayak was a favorite for the French in the Bekaa valley.)
Lunch will be served in an authentic local restaurant.
On the way back, we will stop by Lakkis farm for a chance to buy fresh local dairies before heading back home.
Keep on exploring!
"Logic will get you from A to B. Imagination will take you everywhere." – Albert Einstein
Protect yourself and others around you by knowing the facts and taking appropriate precautions:
Distancing from each other is a must.
Cover your nose and mouth with your face masks. To keep it on, while we are on the bus.
Clean your hands often by using hand gel or other.
WHAT TO TAKE:
============
Healthy snacks that will boost your energy include dried fruits, lunch, water, MEDICAL FACE MASKS, HAND GEL, cap, sunglasses, and sunscreen. Wear comfortable clothes & walking shoes, don't forget to get a light jacket. DC members get a 20% discount on sports equipment in Sports 4 Ever branches.
==There will be a breakfast stop along the way==
FOR RESERVATION AND INFO:
=======================
Please Call 00961-70-986118 / 00961-70-997062 and by sending an SMS, or WhatsApp mentions your name, surname, and the event you wish to join us on.
NOTE:
=====
Members are advised to join our events as their own responsibility. And occasionally, due to reasons beyond our control, slight modifications to the event may occur.
You can join our group on Facebook: Dale Corazon – Lebanon Explorersيلا يا قلب (group) and https://www.facebook.com/dalecorazonleb (Page)
Instagram: dale.corazon.leb.explorers
YouTube: Dale Corazon – Lebanon Explorers
Best Regards,
Dale Corazon – Lebanon Explorers