Emperor Hadrian Trail at Arz Niha Batroun on Sun, June 19, 2022 with DALE CORAZON – LEBANON EXPLORERS
June 19 @ 7:30 am

-

4:30 pm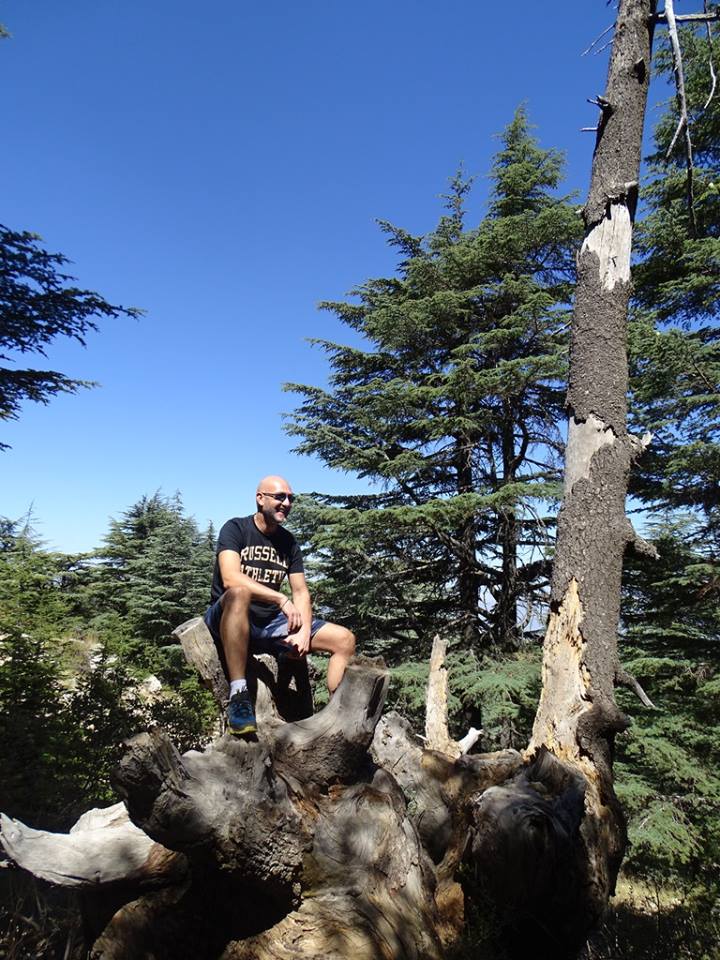 Hiking Trip to ARZ NIHA with DALE CORAZON – LEBANON EXPLORERS
Come and experience the pleasant moments of hiking along Emperor Hadrian Augustus forest of "Niha – Hardine". The magnificent green forest.
Trail by DALE CORAZON
HIKE LOCATION : Arz Niha – Hardine/ Batroun – Bcharre / In the North
============= 1900 meters above sea level.
95 km from Beirut.
WHEN : Sunday, June 19, 2022
=====
ENCOUNTER PLACE : Mar Maroun Church Parking, Dora @ 7:30 AM
===============
Driving directions to Mar Maroun https://dalecorazon.com/contact/
Or Martyrs Square at Al-Nahar Bldg., Beirut Downtown @ 7:10 AM
FEES:
====
270,000 LL/person including transport, professional guides, 5 minutes of warming up, stretching, and pictures.
Children 18 years old and younger will have a discount of 10%. (245,000 LL/person)
Make your group of 4 persons (& more) and get a 15% discount (235,000 LL per person).
DESCRIPTION OF THE EVENT:
========================
The word "Hardine" is of Syriac origin, meaning fear or fright. Some researchers argue that the name stems from the words "haret" (alley) and "deen" (religion)
known by its caves-churches and rich in remains of ancient civilizations; The trail will lead you to the Phoenician Temple: (Saydet el Qalaa), a most picturesque place where the sight and sound of the place will make you forget the city, your problems, and everything!
The town Kfour el-Arbe was originally named "Kfour Al-Arabi," in reference to being the residence of many old generations.
Roman monetary pieces engraved with the head of Emperor Constantine were found in the town, in addition to a historical Church of Saydet Al-Qalaa Al-Ajaibiyyeh, built in an elevated place between the suburbs of Hardine and Al-Kfour. The church structure is an old temple.
Arz Niha is rich in biodiversity and constitutes a shelter for various kinds of flowers and wild animals and a haven for all bird species.
The amazing scenery that your eyes catch upon reaching these amazing landscapes is indescribable.
HIKING LEVEL. 1 to 3 for easy, 4 to 6 for intermediate, 7 to 9 for strenuous.
The hike will be divided into two levels:
For those who want the intermediate we will walk till Niha and for adventurists, we will continue our hike till the Phoenician Temple. It is an exceptional hike.
LEVEL 4 (Distance of 8 km – 2,5 Hrs.' approx. at a slow pace – Altitude is 1350m to1800m) is intermediate. It is a beautiful downhill smooth walk that will start from Dahr el Mil – Kerset El Batrak and continue with a panoramic view to Niha Village to have lunch there at St. Georges Church piazza.
LEVEL 5 (Distance of 12 km – 4 Hrs approx.- Altitude is 1350 m to 1800m) will start with level 4 till you reach Niha village and have lunch together. From there, you will head to Jabal Hardine to the cliff (to the Church of Saydet Al-Qalaa Al-Ajaibiyyeh). The hike will be downhill and then uphill, it needs some physical competence. There will be minimal time for rest and photo sessions.
On our way back to Beirut, we may stop in Batroun to drink fresh Lemonade. Diversified? Yes!!!!!!!
Protect yourself and others around you by knowing the facts and taking appropriate precautions:
Distancing from each other is a must.
Cover your nose and mouth with your face masks. To keep it on, while we are on the bus.
Clean your hands often by using hand gel or other.
WHAT TO TAKE:
============
Healthy snacks that will boost up your energy such as dried fruits, lunch, water, MEDICAL FACE MASKS, HAND GEL, cap, sunglasses, and sunscreen. Wear comfortable walking shoes (A professional brand is recommended) and don't forget to get a light jacket. DC members get a 20% discount on sports equipment in Sports 4 Ever branches.
==There will be a breakfast stop along the way==
FOR RESERVATION AND INFO:
=======================
Please Call 00961-70-986118 / 00961-70-997062 and by sending SMS, or WhatsApp mentions your name, surname, and the event you wish to join us on.
NOTE:
=====
Thank you for not smoking during the trip and following all the ecotourism rules including safety regulations (hikers are advised to join our trips to their own responsibility). And occasionally, due to reasons beyond our control, slight modifications to the event may occur.
You can join our group on Facebook: Dale Corazon – Lebanon Explorers يلّا يا قلب (group) and https://www.facebook.com/dalecorazonleb (Page)
Instagram: dale.corazon.leb.explorers
YouTube: Dale Corazon – Lebanon Explorers
Best Regards,
Dale Corazon – Lebanon Explorers