TRIPOLI Highlights, on Sat, Mar 25, 2023 with DALE CORAZON – LEBANON EXPLORERS
March 25 @ 7:30 am

-

4:00 pm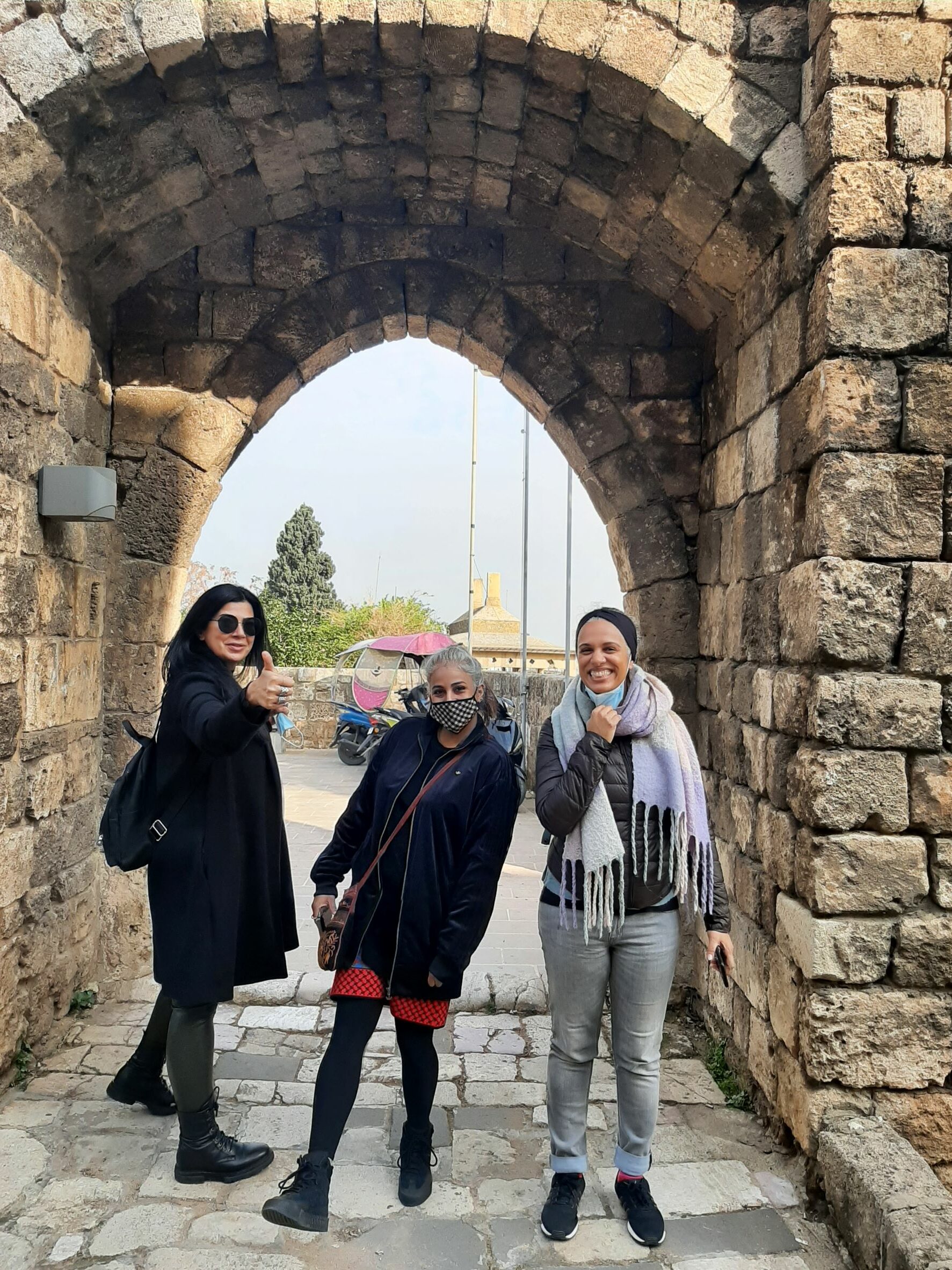 Tour at Tripoli with Dale Corazon – Lebanon Explorers!!!
TOUR LOCATION : Tripoli – Al Mina / North Lebanon
============= 0-75 meters above sea level.
73 km from Beirut.
WHEN : Saturday, March 25, 2023
=====
ENCOUNTER PLACE : Saint Abda Church parking facing the New-bridge,
=============== Jal El Dib @ 7:30 AM
Driving directions to Saint Abda Church: https://www.google.com/maps/place/Saint+Abda+Church+-+Jal+El+Dib
Or Martyrs Square at Al-Nahar Bldg., Beirut Downtown @ 7:10 AM
FEES:
====
13 $ /person including transport, professional guides, local guide, 5 minutes warming up, stretching and pictures.
Children 18 years old and younger will have a discount of 10%. (12 $ /person)
Make your group of 5 persons (& more) and get a 20% discount (11$ /person).
Optional transportation by your own vehicles 700,000 LL/person
There is a 50.000 LL extra entrance fee to Saint Gilles castle.
DESCRIPTION OF THE EVENT:
========================
Dear explorers,
Today our trip will be towards the north of Lebanon: Tripoli, a city with many historical gems.
Saint Gilles castle will be our first stop, we will have a guided tour inside the biggest crusader fortress in Lebanon, dating back to the 12th century.
We then will move to visit Hammam Ezzedine, Tripoli's first Arab public bath, 13th century inspired by Roman-Byzantine style.
Our next stop will be to the famous soap khan, where we'll visit the workshop and have a chance to buy traditional soap. We will get to see how this ancient craft is manufactured with the highest quality and still uses the traditional way of soap production.
Then we'll be ready to have lunch at a famous traditional restaurant in Tripoli.
Following that, we will head towards Al-Mina for a guided tour in the old town and through its narrow charming streets.
Last but not least, the trip will be complete with a stop at Al Hallab for delicious local sweets.
Keep on exploring!
"We do not inherit the earth from our ancestors; we borrow it from our children".
Native American Proverb
Protect yourself and others around you by knowing the facts and taking appropriate precautions:
Distancing from each other is a must.
Cover your nose and mouth with your face masks. To keep it on, while we are on the bus.
Clean your hands often by using hand gel or other.
WHAT TO TAKE: Don't forget your Lebanese ID. Foreigners must bring their passports.
============
Healthy snacks that will boost up your energy such as dried fruits, lunch, water, MEDICAL FACE MASKS, HAND GEL, cap, sunglasses and sunscreen. Wear comfortable walking shoes and don't forget to get a light jacket. DC members get a 20% discount on sports equipment in Sports 4 Ever branches.
==There will be a breakfast stop along the way==
FOR RESERVATION AND INFO:
=======================
Please Call 00961-70-986118 / 00961-70-997062 and by sending SMS, or WhatsApp mention your name, surname, and the event you wish to join us on.
NOTE:
=====
Members are advised to join our trips to their own responsibility. And occasionally, due to reasons beyond our control, slight modifications to the event may occur.
You can join our group on Facebook https://www.facebook.com/groups/dalecorazon/ (group) and https://www.facebook.com/dalecorazonleb (Page)
Instagram: https://www.instagram.com/dale.corazon.leb.explorers/#
https://www.youtube.com/results?search_query=Dale+Corazon+-+Lebanon+Explorers
Best Regards,
Dale Corazon – Lebanon Explorers