WADY JHANNAM – OYOUN EL-SAMAK on Sat, Dec 03, 2022 with DALE CORAZON – LEBANON EXPLORERS
December 3, 2022 @ 7:30 am

-

5:00 pm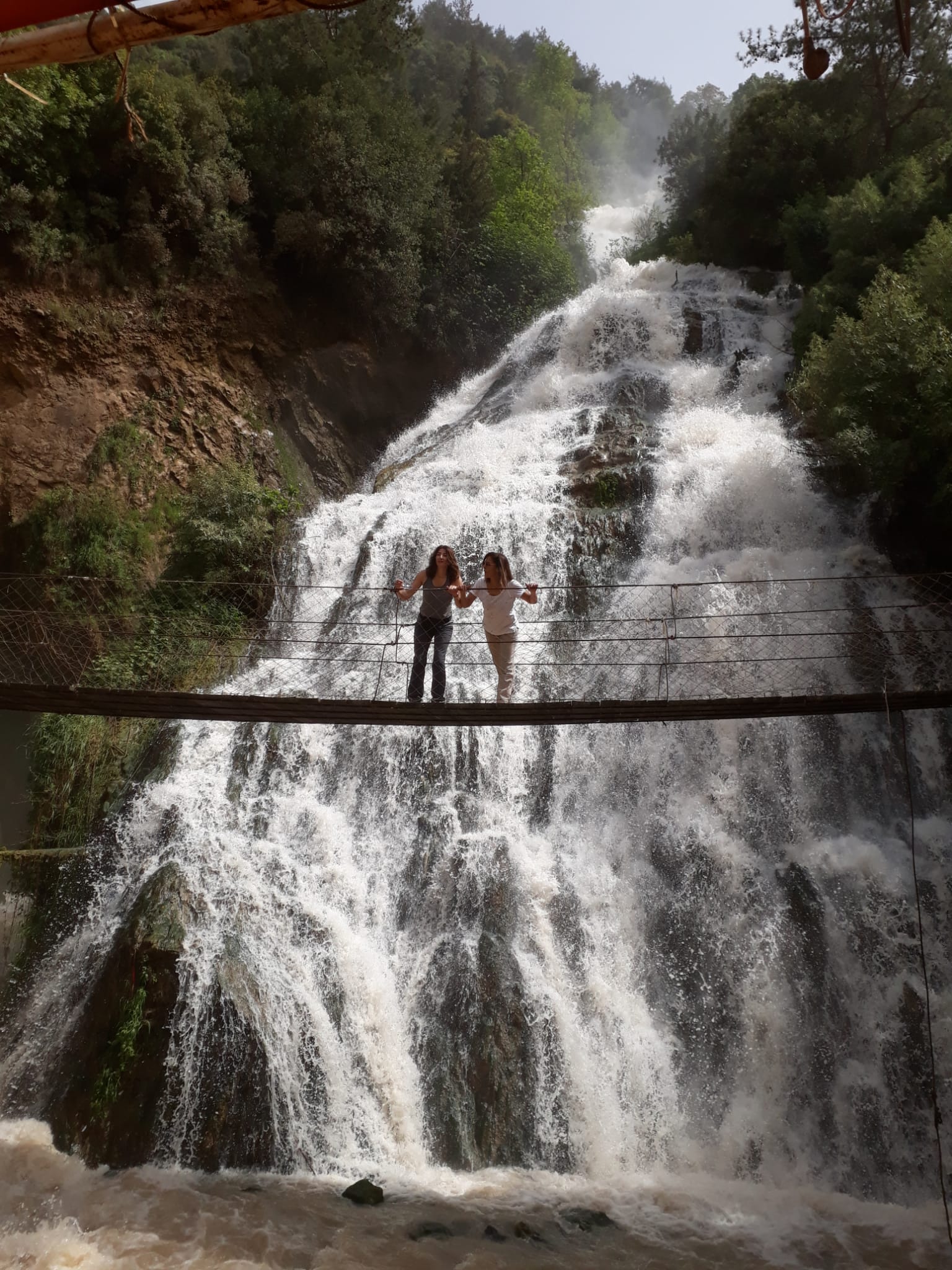 Hike at Wady Jhannam – 3ioun El-Samak with DALE CORAZON-LEBANON EXPLORERS
This hike is different; it is in Donniyeh – Akkar, so grab the opportunity to see Autumn beauty like the great waterfall before it's too late. Join us and hike along the bank of "Nahr Abou Moussa"!
HIKE LOCATION : Al-Sfayneh -3youn el Samak – Ouady Jhannam Hrar/Akkar
============ – Donniyeh/ In the North 25 km from Tripoli
WHEN : Saturday, December 03, 2022
=====
ENCOUNTER PLACE : Mar Abda Church parking facing the New bridge, Jal
=============== El Dib, @ 7:30 AM.
Or Martyrs Square at Al-Nahar Bldg., Beirut Downtown @ 7:15 AM
FEES:
=====
499,000 LL/person or 12 $ including transport, professional guides, 5 minutes of warming up, stretching, and pictures.
Children 18 years old and younger will have a discount of 10%. (450,000 LL/person)
Make your group of 5 persons (& more) and get a 10% discount (450,000 LL per person).
DESCRIPTION OF THE EVENT:
========================
It's one of the most beautiful hikes that will leave wonderful pictures in your memory. It has an Excellent Ecological Environment Filled with Woodlands, Orchards, and Groves.
Nahr Abou Moussa is between Akkar and Donniyeh and the "3youn el Samak" river is a part of it. The walk is beside it, it's just amazing.
HIKING LEVEL: 1 to 3 for easy, 4 to 6 for intermediate, 7 to 9 for strenuous.
Our hike will be divided into 2 levels:
LEVEL 3 (Approx. 5.5 Km) From Al-Sfayneh village to 3youn el Samak, it will be an easy walk: the first part is downhill, the next one is beside the river. In this hike, you will have many reasons to keep your cameras handy. From the moment you will start hiking until the moment you stop, there will be scenes that you want to cherish forever. You will experience the fascinating Lebanese wild nature with its colorful trees and herbs, chirping birds, fresh breeze, and rushing water. There is an extra charge for internal transportation only for level 3.
LEVEL 5 (Approx. 13 Km) You will take a different and more difficult trail. You will start from Ouadi Jahannam. It is descendant, along the bank of Nahr El-Bared. It will lead you to a point of amazing scenery, landscape, and Spring(S) like (El Ghara), a place where ground water flows naturally out of the ground, the water springs will enable you to refill your water supply along the way. In the second part of this trail, you will rejoin level 3 at the bridge and head to the restaurant. It is a great place beneath the waterfall at 3ioun El-Samak.
After lunch, both levels will visit a beautiful lake of 500 m in length, 175m in width, and 10 m in depth. This magnificent location makes the valley one of the best in the world.
On our way back to Beirut, we may stop in Batroun to drink freshly squeezed Lemonade.
Special? Yes! You will encounter a lot of special things on this hike!
Protect yourself and others around you by knowing the facts and taking appropriate precautions:
Distancing from each other is a must.
Cover your nose and mouth with your face masks. To keep it on, while we are on the bus.
Clean your hands often by using hand gel or other.
WHAT TO TAKE:
============
Healthy snacks that will boost up your energy such as dried fruits, lunch, water, MEDICAL FACE MASKS, HAND GEL, cap, sunglasses, and sunscreen. Wear comfortable walking shoes (A professional brand is recommended) and don't forget to get a light jacket. DC members get a 20% discount on sports equipment in Sports 4 Ever branches.
==There will be a breakfast stop along the way==
FOR RESERVATION AND INFO:
========================
Please Call 00961-70-986118 / 00961-70-997062 and by sending an SMS, or WhatsApp mention your name, surname, and the event you wish to join us on.
NOTE:
=====
Thank you for not smoking during the trip and following all the ecotourism rules including safety regulations (hikers are advised to join our trips to their own responsibility). And occasionally, due to reasons beyond our control, slight modifications to the event may occur.
You can join our group on Facebook: Dale Corazon – Lebanon Explorers يلا يا قلب (group) and https://www.facebook.com/dalecorazonleb (Page)
Instagram: dale.corazon.leb.explorers
YouTube: Dale Corazon – Lebanon Explorers
Best Regards,
Dale Corazon – Lebanon Explorers