WARDE – Faqra Snowshoeing on Sun, Jan 22, 2023 with DALE CORAZON – LEBANON EXPLORERS.
January 22 @ 7:30 am

-

3:30 pm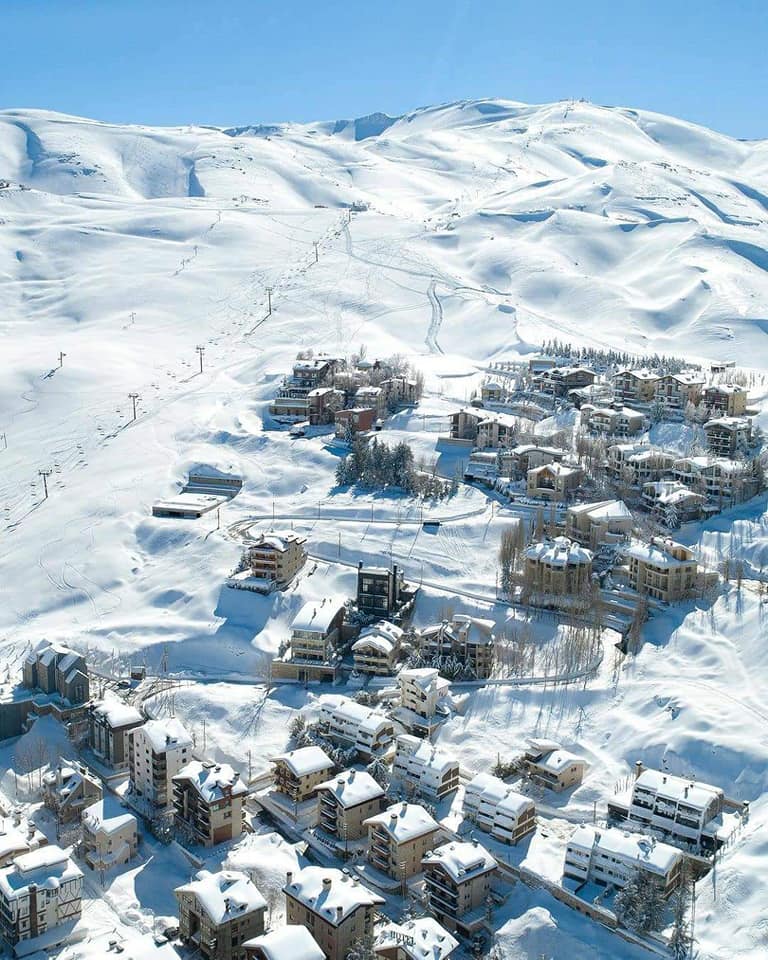 Snowshoeing at KFARDEBIAN Hills with DALE CORAZON-LEBANON EXPLORERS
Dear Dale and friends,
Prepare yourself for an amazing and wonderful snowshoeing trail in Keserwan-district of Lebanon, its Warde.
SNOWSHOEING LOCATION : Kfardebian / Keserwan/ Mont Lebanon
===================== 2000 meters above sea level,
38 km from Beirut.
WHEN : Sunday, January 22, 2023
=====
ENCOUNTER PLACE : Mar Maroun Church Parking, Dora @ 7:30 AM.
===============
Driving directions to Mar Maroun Church: https://dalecorazon.com/contact/
Or Martyrs Square at Al-Nahar Bldg., Beirut Downtown @ 7:10 AM
FEES:
====
999,000 LL/person or 20 $ including transport, professional guides, 5 minutes warming up, stretching, & snowshoes. Cancellation requests must be received at least 24 hours prior to the event start date. Cancellations received with less than 24 hours' notice will forfeit the amount of 10$. as a provision for liquidated damages.
Children 18 years old and younger will have a discount of 5%. (950,000 LL/person)
Groups of 5 and plus get a discount of 5%/person (950,000 LL/person)
Optional transportation by your own vehicles 800,000 LL/person
Cancellation requests must be received at least 24 hours prior to the event start date.
DESCRIPTION OF THE EVENT:
========================
The amazing scenery that your eyes catch upon reaching these amazing landscapes is indescribable.
Warde will be the perfect place for snowshoeing, will be a moderate, will walk along the upper part of the west mountain; will have enough time for fun, photo shooting, and rest.
In the middle of the trail, will cross the cross where we are going to be; there will be able to contemplate that beautiful landscape, and breathtaking views to be remembered forever.
So, don't miss the opportunity to contemplate the sky and the white nature of the region from the hill we are going to finish our hike.
There will be two levels of difficulty.
Although both levels will be walking the same area, low level around 5KM (2hours), the harder level about 7KM (3 hours) will take the steeper hills and the longer path. The harder level will reach the top to the summit, where views of the whole region can be seen.
Both levels will meet for lunch at a lovely place in the heart of the massif; there you can take lots of nice pictures.
The hidden treasures and beauty of Lebanon are yet to be unveiled.
Protect yourself and others around you by knowing the facts and taking appropriate precautions:
Distancing from each other is a must.
Cover your nose and mouth with your face masks. To keep it on, while we are on the bus.
Clean your hands often by using hand gel or other.
WHAT TO TAKE:
============
Healthy snacks that will boost your energy include dried fruits, lunch, water, MEDICAL FACE MASKS, HAND GEL, cap, sunglasses, sunscreen, woolen hat, and gloves. Don't forget anything waterproof to prevent your clothes from getting wet. Wear comfortable walking shoes (A professional brand is recommended) and don't forget to get a light jacket. DC members get a 20% discount on sports equipment in Sports 4 Ever branches.
==There will be a breakfast stop along the way==
FOR RESERVATION AND INFO:
=======================
Please Call 00961-70-986118 / 00961-70-997062 and by sending an SMS, or WhatsApp mention your name, surname, and the event you wish to join us on, and the reservation is preferable until 2 days before the event.
NOTE:
=====
Thank you for not smoking during the trip and following all the ecotourism rules including safety regulations (hikers are advised to join our events to their own responsibility). And occasionally, due to reasons beyond our control, slight modifications to the event may occur.
You can join our group on Facebook: Dale Corazon – Lebanon Explorersيلا يا قلب (group) and https://www.facebook.com/dalecorazonleb (Page)
Instagram: dale.corazon.leb.explorers
YouTube: Dale Corazon – Lebanon Explorers
For more information, kindly visit our website: http://www.dalecorazon.com/
Best Regards,
Dale Corazon – Lebanon Explorers