Apple Picking Day & Tour on Sat, Oct 01, 2022 with DALE CORAZON – LEBANON EXPLORERS
October 1, 2022 @ 7:30 am

-

4:00 pm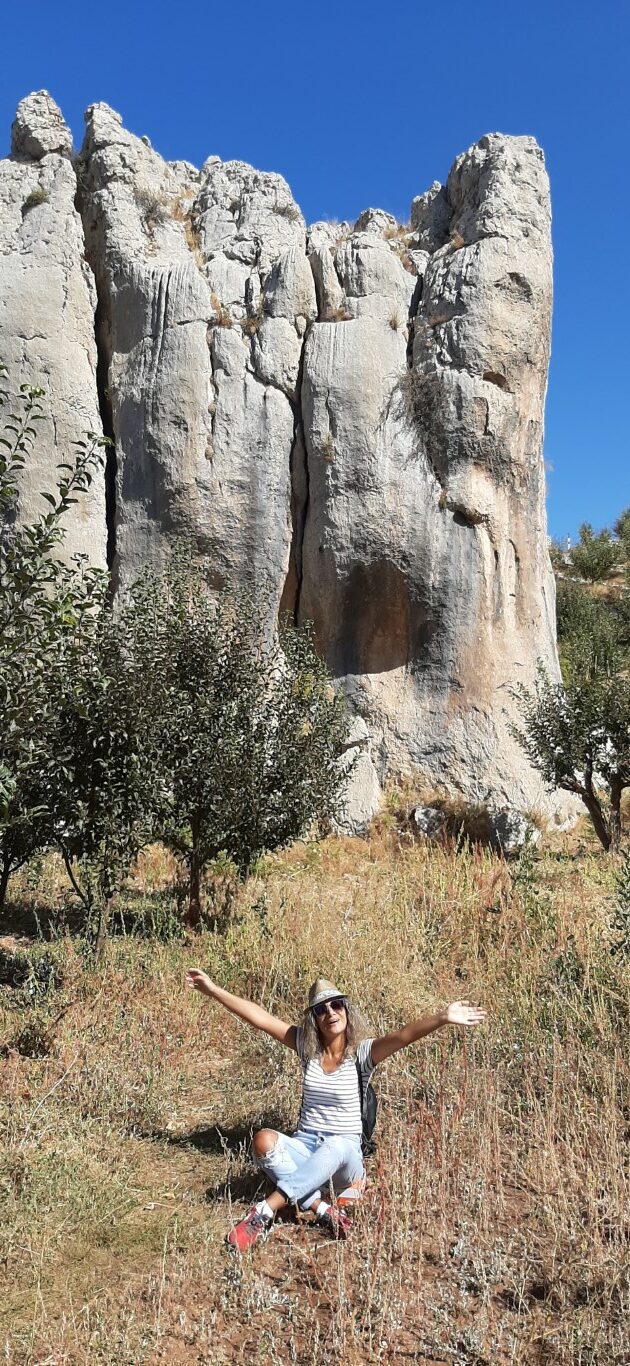 Apple Picking Day & Tour at Jord Tannourine with DALE CORAZON – LEBANON EXPLORERS
It's about enjoying apple picking season in Jouwar (Jord Tannourine) at 1800 m above sea level. Let us get together, to learn how it is done, help locals and get a chance to mingle with villagers, in order to know better about their lifestyle and traditions. We aim to promote the ecotourism responsible sector in Lebanon.
EVENT LOCATION : Tannourine Fawqa / Batroun / In the North
============== 1800 to 1900 meters above sea level.
90 km from Beirut.
.
WHEN : Saturday, October 01, 2022
=====
ENCOUNTER PLACE : Saint Abda Church parking facing the New-bridge, Jal
=============== El Dib @ 7:30 AM
Driving directions to Saint Abda Church: https://www.google.com/maps/place/Saint+Abda+Church+-+Jal+El+Dib
Or Martyrs Square at Al-Nahar Bldg., Beirut Downtown @ 7:10 AM
FEES:
====
420,000 LL/person or 11 $ including transport, 1 kilo of fresh apples, professional guides, 5 minutes of warming up, stretching, and pictures.
Children 18 years old and younger will have a discount of 10%. (379,000 LL/person)
Optional transportation by your own vehicle 300,000 LL/person
DESCRIPTION OF THE EVENT:
======================
The event will take place at Tannourine (Kilaa El Borj), North Lebanon.
The impressive remains of a Phoenician – Roman temple and old village built on ancient foundations still dominate the scene, giving a view over Tannourine.
We will start our day by meeting the local farmer and picking apples; nothing is better than a crisp juicy apple right off the tree, the whole family can enjoy it.
Of course, you will be provided materials for work. Also, participants can bring with them gloves if they prefer.
Those who would be interested to buy apples will benefit from a discount.
After, will hike an easy and pleasing trail from "Qilaa El-Borj" for 1 hour only, and discover one of the treasures of Lebanon. The trail passes through "Sikket Al-Sham", and then to El-Jouwar were an amazing forest rich in flora and fauna exists. Then we will cross many ruins of old houses and Hadrian's inscriptions till we arrive at Qornet El-Ribaz. There we will enjoy the fresh air and watch the beautiful stunning mountainous landscape, with extremely vertical slopes, which is impressive.
After finishing the trail, we will gather at Qilaa El Borj Phoenician temple and we will have the opportunity to taste and eat manaqish 3a saj prepared by local villagers. We can also have our own picnic.
Then we will make a visit to Tannourine village where we can get the opportunity to visit St Challita Old Crusade Church that ages more than 1000 years.
On our way back to Beirut, we may stop in Batroun to drink fresh lemonade.
Protect yourself and others around you by knowing the facts and taking appropriate precautions:
Distancing from each other is a must.
Cover your nose and mouth with your face masks. To keep it on, while we are on the bus.
Clean your hands often by using hand gel or other.
Don't let any adventure go by untried. Live your life to the fullest!
WHAT TO TAKE:
============
Healthy snacks that will boost up your energy such as dried fruit, water, MEDICAL FACE MASKS, HAND GEL, cap, and sunglasses. Wear comfortable clothes and walking shoes that will be suitable to work in a field, in the countryside and don't forget to get a light jacket. DC members get a 20% discount on sports equipment in Sports 4 Ever branches.
==There will be a breakfast stop along the way==
FOR RESERVATION AND INFO:
=======================
Please Call 00961-70-986118 / 00961-70-997062 and by sending SMS, or WhatsApp mentions your name, surname, and the event you wish to join us on.
NOTE:
=====
Thank you for not smoking during the trip and following all the ecotourism rules including safety regulations. And occasionally, due to reasons beyond our control, slight modifications to the event may occur.
You can join our group on Facebook: Dale Corazon – Lebanon Explorersيلا يا قلب (group) and https://www.facebook.com/dalecorazonleb (Page)
Instagram: dale.corazon.leb.explorers
YouTube: Dale Corazon – Lebanon Explorers
For more information, kindly visit our website: http://www.dalecorazon.com/
Best Regards,
Dale Corazon – Lebanon Explorers