MTEIN Highlights – Hike & Wine Tasting on Sun, Oct 02, 2022 with DALE CORAZON – LEBANON EXPLORERS
October 2 @ 7:30 am

-

3:00 pm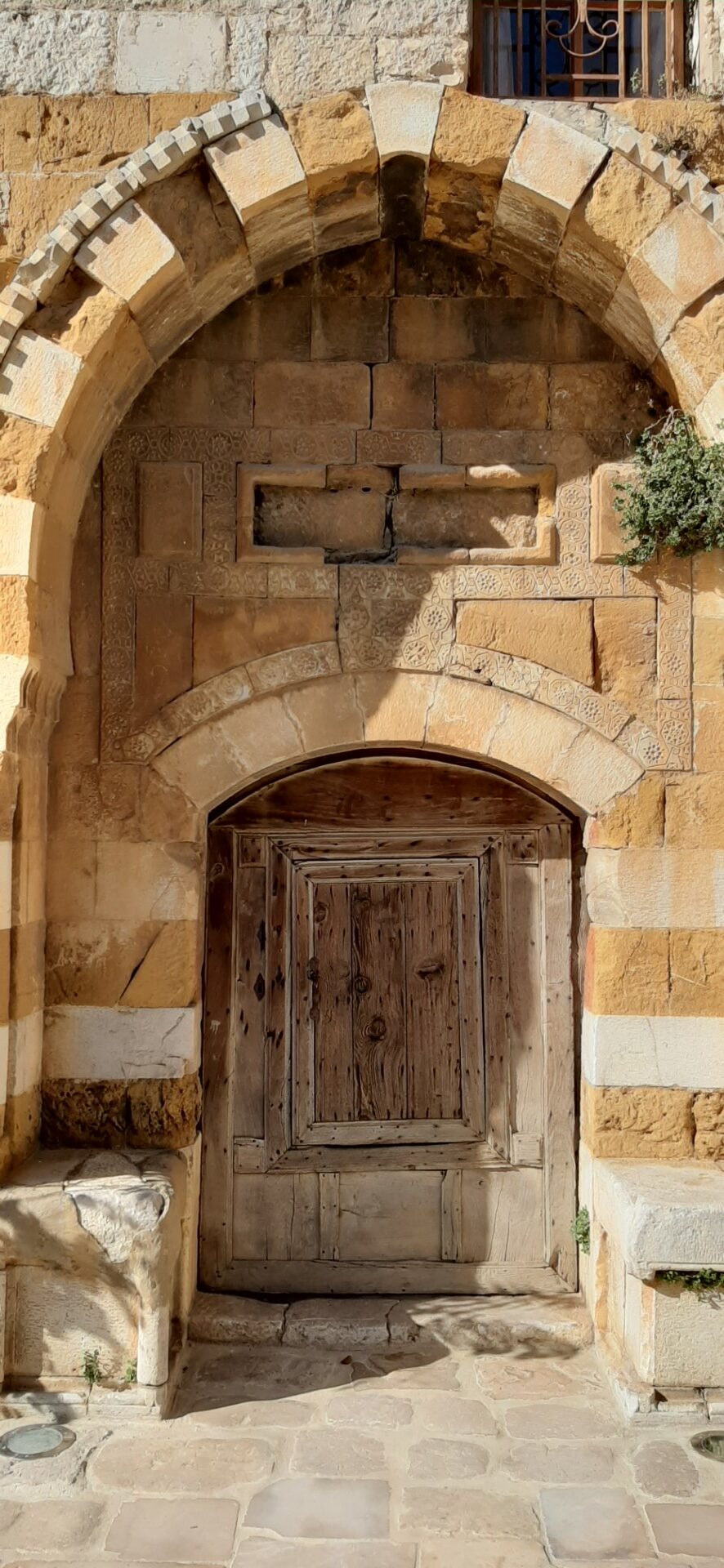 Hiking & Wine Tasting at Mtein's with DALE CORAZON – LEBANON EXPLORERS
Trail by Dale Corazon
Mtein, The Jewel of the Metn
Enjoy a hike through a charming Lebanese village steeped in history, culture, and architectural heritage. Just 35 km from Beirut, Mtein is a destination where you can see impressive feudal architecture dating back to the 17th century – the time of the Abilamaa Emirs.
HIKE LOCATION : Mtein – Metn – Mount Lebanon
============= 950 – 1350 meters above sea level, 37 km from Beirut.
WHEN : Sunday, October 02, 2022
=====
ENCOUNTER PLACE : Mar Maroun Church Parking, Dora @ 7:30 AM
===============
Driving directions to Mar Maroun https://dalecorazon.com/contact/
Or Martyrs Square at Al-Nahar Bldg., Beirut Downtown @ 7:10 AM
FEES:
=====
385,000 LL/person or 10 $ including transport, professional guides, 5 minutes of warming up, stretching, and pictures.
Children 18 years old and younger will have a discount of 10%. (345,000 LL/person)
Optional transportation by your own vehicle 250,000 LL/person
Make your group of 5 persons (& more) and get a 10% discount (345,000 LL per person).
Optional there is a 100.000 LL Extra fee for the winery.
Cancellations with less than 24 hours' notice will be charged in full amount.
DESCRIPTION OF THE EVENT:
==========================
The town is also famous for having several silk factories once producing some of the finest silks sold around the world. Today, however, the town is a proud producer of Arak. Likewise, has been recognized by the Lebanese government who in 1957 issued a decree placing its historic Sites under its protection.
Our trail will take you mainly through the area's green agricultural roads through lovely pine forests making up the valley that forms part of the Beirut River. We will also be seeing the beautiful village Central square, the Midan, and other important historic landmarks along the way.
HIKING LEVEL. 1 to 3 for easy, 4 to 6 for intermediate, and 7 to 9 for strenuous.
The hike will be divided into two levels:
LEVEL 3 and LEVEL 5.
The two levels will begin the hike together from Mtein's Central Square. Here you can see the entrance of the former sumptuous palace of the emirs. Then, the two groups proceed to see the former silk factory, and the old olive mill, while passing through the old bridge, rock formations, and old winery whilst enjoying splendid sceneries. When the two groups reach together at the Roman bridge the trail of Level 3 will end. They will take a break and go by bus to later join Level 5.
LEVEL 5 (11.5 Km approx.) is a loop trail that offers many scenic spots and adventures and will end at Mchika.
Then we will head by bus to Ardoun Winery in Mtein's to visit the cave, taste wine, and meet the local habitants.
Mtein's hike is not just a hike in very beautiful nature, along streams, huge trees, souk, and breathtaking views. It is a cultural tour as well.
Protect yourself and others around you by knowing the facts and taking appropriate precautions:
Distancing from each other is a must.
Cover your nose and mouth with your face masks. To keep it on, while we are on the bus.
Clean your hands often by using hand gel or other.
WHAT TO TAKE:
============
Healthy snacks that will boost your energy include dried fruits, lunch, water, MEDICAL FACE MASKS, HAND GEL, a cap, sunglasses, and sunscreen. Wear comfortable walking shoes (A professional brand is recommended) and don't forget to get a light jacket. DC members get a 20% discount on sports equipment in Sports 4 Ever branches.
==There will be a breakfast stop along the way==
FOR RESERVATION AND INFO:
=======================
Please Call 00961-70-986118 / 00961-70-997062 and by sending an SMS, or WhatsApp mentions your name, surname, and the event you wish to join us on.
NOTE:
=====
Thank you for not smoking during the trip and following all the ecotourism rules including safety regulations (hikers are advised to join our events to their own responsibility). And occasionally, due to reasons beyond our control, slight modifications to the event may occur.
You can join our group on Facebook: Dale Corazon – Lebanon Explorersيلّا يا قلب (group) and https://www.facebook.com/dalecorazonleb (Page)
Instagram: dale.corazon.leb.explorers
YouTube: Dale Corazon – Lebanon Explorers
For more information, kindly visit our website: http://www.dalecorazon.com/
Best Regards,
Dale Corazon – Lebanon Explorers