EL-REMMENEH hike on Sun, May 21, 2023 with DALE CORAZON – LEBANON EXPLORERS
May 21 @ 7:30 am

-

4:30 pm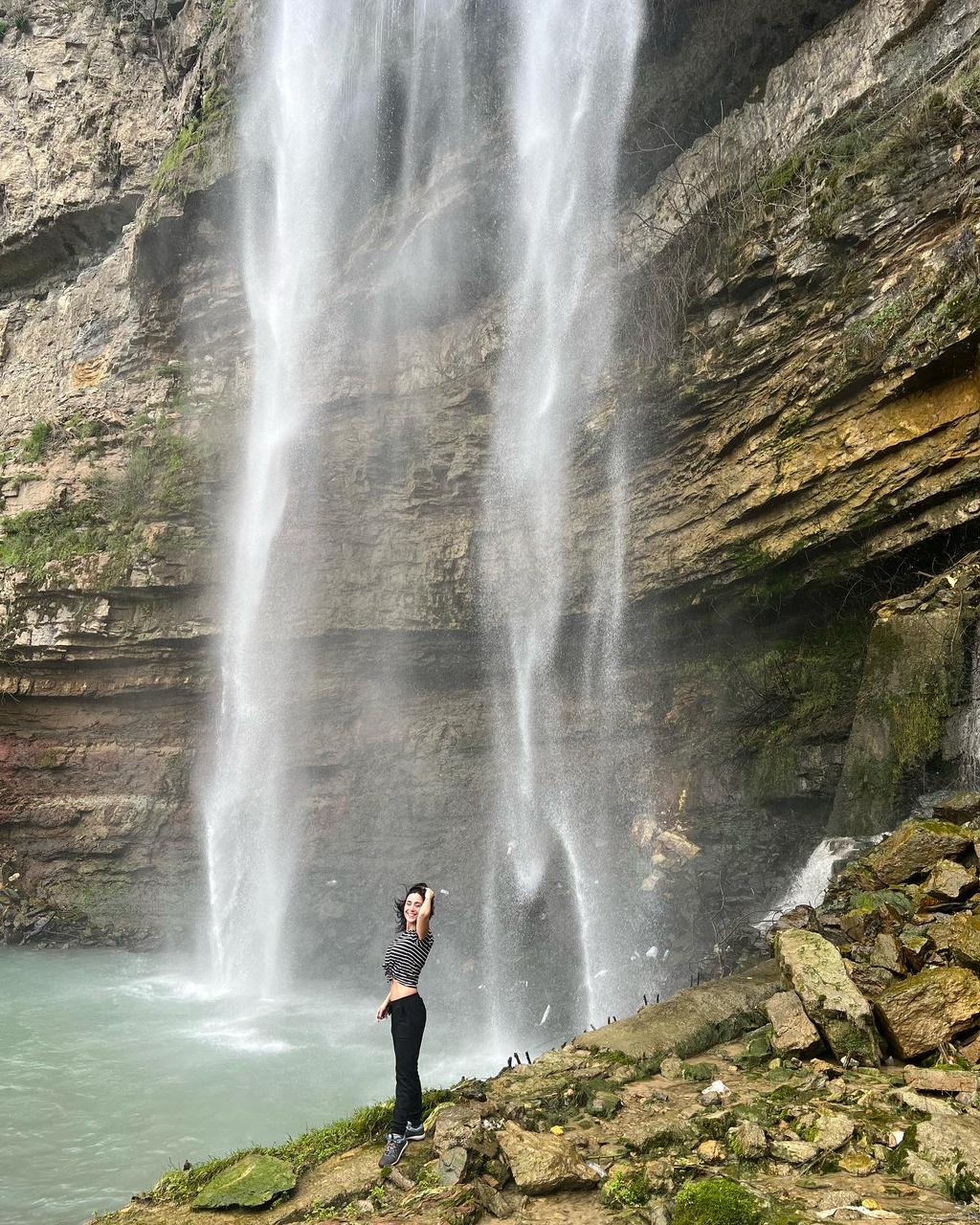 Hiking Trip to Jezzine Hills with DALE CORAZON – LEBANON EXPLORERS
This time our hike will take place in Jezzine which has many landmarks, such as the old municipality hall and Farid Serhal Palace, a monumental oriental style building. Jezzine is known as the "city of falls" because of its famous waterfall, the Jezzine Falls (40 m high). With regard to traditional handicrafts, the town is famous for its handcrafted knives and other cutlery made of inlaid mosaics and bone. They are prized today as unique mementos of Lebanon.
HIKE LOCATION : Bkassine -Jezzine hills – South Lebanon
============= In the south, 900 meters above sea level, 22 km from Saidon.
WHEN : Sunday, May 21, 2023
=====
ENCOUNTER PLACE : Mar Maroun Church Parking, Dora @ 7:30 AM
===============
Driving directions to Mar Maroun https://dalecorazon.com/contact/
Or Martyrs Square at Al-Nahar Bldg., Beirut Downtown @ 7:45 AM
FEES:
=====
13 $ /person or equivalent including transport, professional guides, 5 minutes of warming up, stretching, and pictures.
Children 18 years old and younger will have a discount of 10%. (12 $/person)
Make your group of 5 persons (& more) and get a 20% discount (11$ per person).
Optional transportation by your own vehicle 10 $ /person
DESCRIPTION OF THE EVENT:
======================
The name, Jezzine, derives from the Aramaic (Syriac) word, meaning "depot" or "store". Many historians believe that Jezzine served as a storing location for traders because of its strategic location on the caravan route that connected the ancient port city of Sidon to the Chouf, the Beqaa Valley, and to Syria
Bkassine is a charming peaceful village gifted by nature with a large and exquisite pine forest, covering an area of 1 million square meters, making it the largest pine forest in Lebanon. It is also the last pine forest to the south of Turkey.
HIKING LEVEL. 1 to 3 for easy, 4 to 6 for intermediate, 7 to 9 for strenuous.
Level 6 will walk from the intersection and go through the breathtaking pine forest of Bkassine, the walk in the forest is uphill and quite long. The track will lead you to Dhour el Ramleh to see the waterfall of Jezzine, Niha, and the Chouf region. From there, you will continue toward the cliff and then go straight toward a pine forest until you arrive at Rommaneh where there are huge oak trees. The lunch will be there.
Level 4 will have a shorter walk in the pine forest. Then from there, you will go to Dhour El Ramleh, and will get the feeling of being on top of the world! And you will walk along the same track as level 6.
You will visit the village of Jezzine starting from the water source of Jezzine, and you will see how the water is coming out of the tunnel that goes deep inside the mountain. From there to the souk and if we are lucky, you will visit the cutlery workshop and see how they are made. You will walk to the piazza of Jezzine and then to "Our Lady Church" overlooking the spectacular simultaneous sea and mountain views.
Jezzine's hike is not just a hike in very beautiful nature, along streams, ponds, huge trees, souk, and breathtaking views. It is a cultural tour as well.
This adventure is not to be missed!!!
Protect yourself and others around you by knowing the facts and taking appropriate precautions:
Distancing from each other is a must.
Cover your nose and mouth with your face masks.
Clean your hands often by using hand gel or other.
WHAT TO TAKE:
============
Healthy snacks that will boost your energy include dried fruits, lunch, water, MEDICAL FACE MASKS, HAND GEL, cap, sunglasses, and sunscreen. Wear comfortable walking shoes (A professional brand is recommended) and don't forget to get a light jacket. DC members get a 20% discount on sports equipment in Sports 4 Ever branches.
==There will be a breakfast stop along the way==
FOR RESERVATION AND INFO:
=======================
Please Call 00961-70-986118 / 00961-70-997062 and send an SMS or WhatsApp to mention your name, surname, and the event you wish to join us on.
NOTE:
=====
Thank you for not smoking during the trip and following all the ecotourism rules including safety regulations (hikers are advised to join our events to their own responsibility). And occasionally, due to reasons beyond our control, slight modifications to the event may occur.
You can join our group on Facebook https://www.facebook.com/groups/dalecorazon/ (group) and https://www.facebook.com/dalecorazonleb (Page)
Instagram: https://www.instagram.com/dale.corazon.leb.explorers/#
YouTube: https://www.youtube.com/results?search_query=Dale+Corazon+-+Lebanon+Explorers
Best Regards,
Dale Corazon – Lebanon Explorers